Window cleaning and glass care
As a complete property maintenance and property aesthetics improvements company, Superhero Property Maintenance SPM couldn't be considered complete without offering our customers professional window cleaning and glass care in Vancouver.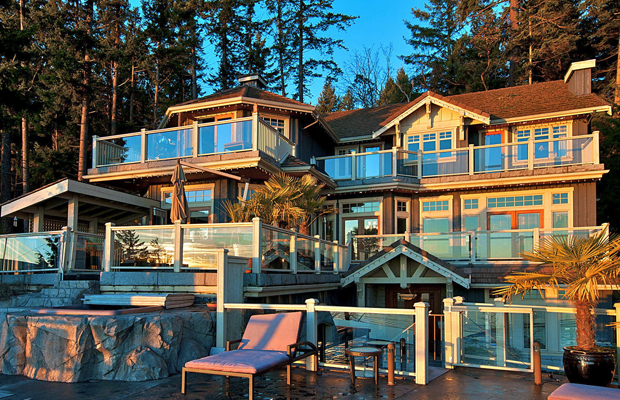 We cater to single and multi-occupancy residential home owners, strata complexes and we specialize in low rise residential walk ups and property developments. Many of our commercial business accounts require routine window cleaning contracts and enjoy year round pristine views of our beautiful city-scapes in diverse neighbourhoods.
Tools and Tricks of the Trade
We incorporate the best glass cleaning equipment combining emerging technologies with tried and tested traditional tools based on the project and job specific requirements. We work with a squeegee when required and exploit the versatility of telescopic purified water fed pole systems that houses various brush attachments. The flexible poles allow us to safely reach up to five stories in height (50′) from the ground level, with little disturbance or impact to the surrounding landscapes and property. Clients unfamiliar with these pure water pole systems are amazed at the streak and spot free results we achieve and are pleasantly surprised to find we will gladly wash their window frames at no extra cost; an option not possible to offer with the use of a hand held squeegee. For windows that are heavily soiled by bird droppings we take a more aggressive approach using scrubbers and scouring pads and old fashioned vigorous elbow grease.
Conservatory Solarium Sunroom Cleaning
Solarium's are a perfect place to peacefully reflect and admire the surrounding beauty of your properties gardens and patio landscapes. We at SPM understand our Vancouver bright and beautiful fall spring and summers days are a precious commodity and want to make sure you are getting the most out of your conservatory as possible by enhancing your view through clear clean streak and spot free glass. Superhero Property Maintenance tackles these solarium and conservatories sun room cleaning projects in much the same way we approach other window, skylight washing and glass cleaning jobs in Vancouver. By employing finesse, patient technique and hard work we clean and wash these glass sufaces spotless. Whether you enjoy your solarium to relax and read a book or use the space to entertain and socialize SPM will endeavor to keep this sanctuary looking as fresh and inviting as when you first set foot in it.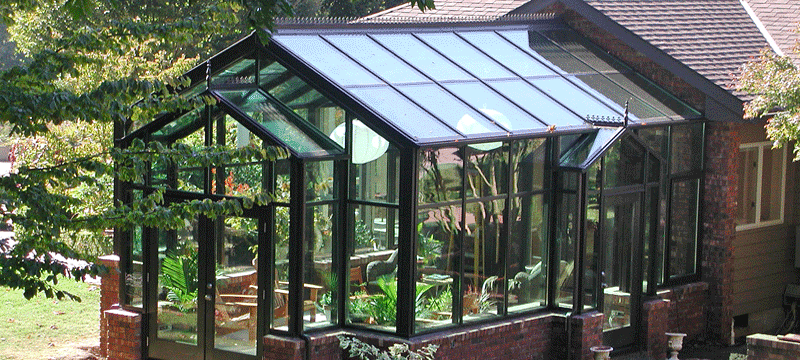 Let us help keep you enjoying this special place for years to come with regular cleaning and upkeep.
How is SPM Green & Environmentally Responsible?
SPM considers the impact we have on our local environment with every systematic procedure practiced on a day to day basis and we continue to optimize ways to lessen our carbon foot print. Take for example our water fed pole systems which takes advantage of Vancouver's amazing fresh water supply – 'tap water'.
Water quality is measured in PPM (parts per million) of the TDS (total dissolved solids). Statistically speaking Vancouver, British Columbia has an average of 18 ppm/TDS at any given time, compared with Los Angeles, California 330 ppm/TDS and the Pacific Ocean 35,000 ppm/TDS, if you've ever tasted each you can immediately tell the difference. Vancouver's fresh water supply is a truly precious natural gift and because of this we choose to use eco-friendly systems and "green cleaning" solutions that don't require additional chemicals.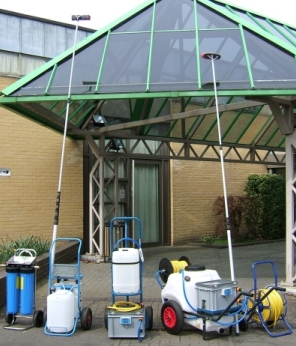 Fair & Honest Pricing
Our pricing is based on the fixed metrics of a sliding scale model we use factoring the size and number of surfaces to be cleaned X scope of work i.e. severity of dirtiness and difficultly of access. These four consistent factors allow us to give our customers a realistic timeline and accurate cost. We find clients appreciate the transparency and honesty of our pricing through eliminating the guess work and gives SPM a clear customer service advantage.
Knowledge is Powerful
Utilizing these tools' unique features and abilities allows us to work efficiently. The savings in labour time are passed onto our valued customers and friends. Current models of water fed poles are not suitable for indoor window work.  For these jobs we employ the simplicity of a squeegee and ladder combination. Although this is more time consuming, it is often the only way to achieve a spotless, streak free glass. We work with only the best hand tools, glass scrappers and different sized squeegee's and blades and micro fibre scrubbers, practicing the skillful fanning techniques perfected over years of mastery.
The SuperHero Commitment
Many of our customers like the flexibility of convenient pre-scheduled care packages offered by SPM. Choosing predetermined bookings removes the hassle of setting up reminders to make new appointments. We offer bi-weekly, monthly, quarterly and annual promotions at preferred rates for loyal customers.