Canadian winters are merciless and Vancouver British Columbia, once known for her mild wet winters has seemingly traded damp days for frosty nights and icy mornings. Do you know that Vancouver receives more than a centimetre of snow for over 10 days of the month of December with heavy snow build up in late December and January? Even though the west coast might usually get less snow than other Canadian cities we still should be prepared for salting and other types of ice and snow removal services in Vancouver.
Unattended sidewalks and walkways during erratic snowfall and deep freeze conditions create a perfect storm for slips and falls hazards. These unintended consequences of lack of attention on the part of Metro Vancouver property owners can be compounded by financial liability for home owners and 3rd party property management companies facing claims, fines and damages. Strata building property managers, cooperatives and businesses alike risk bylaw fines averaging $750-$2000 per infraction and millions of dollars in lawsuits and damage claims during these winter months generated by individuals and insurance companies pursuing legal action in cases where owners fail to clear common sidewalks and pathways accessing the property. Thankfully Superhero Property Maintenance Inc. is your reliable winter Salting & Snow Removal Service provider. With Superhero Property Maintenance Inc. you can rest assured that common foot pathways, sidewalks, walkways parkades and driveways, are cleared and de-iced for residents, employees and the public safe passage.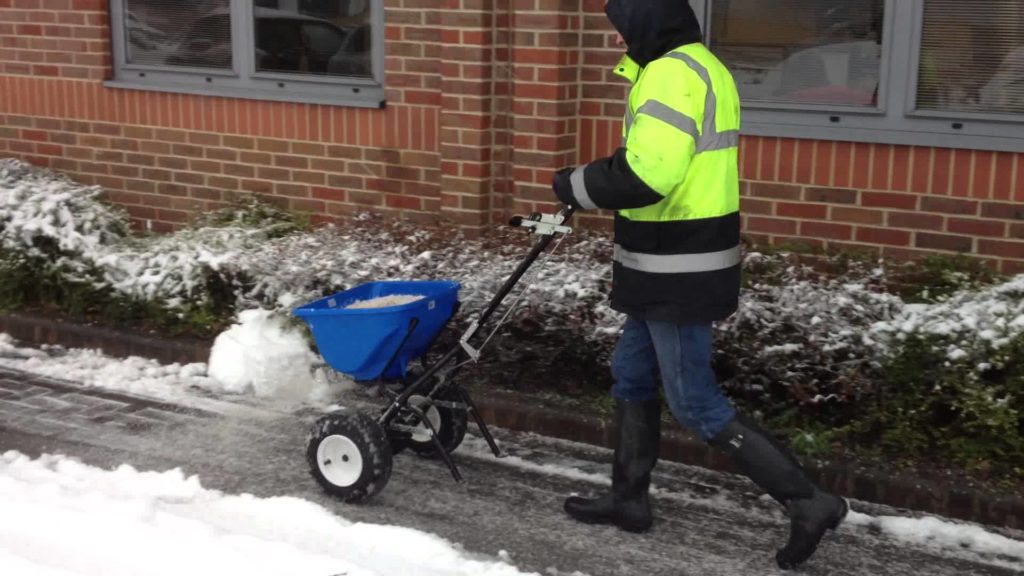 Professional Snow Removal and Salting Services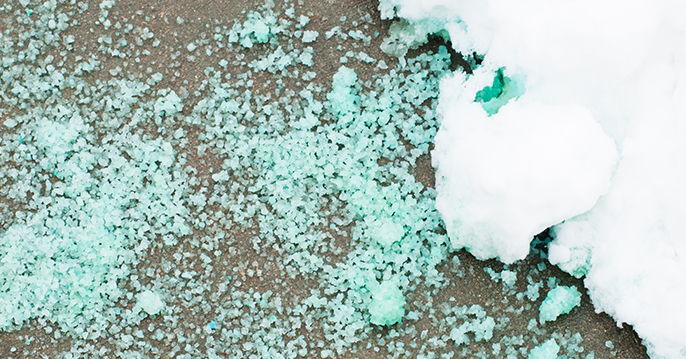 Does the thought of clearing snow fill you with dread? Have you suffered frozen feet and fingers, pulled muscles and back pain from the strenuous activity of shovelling driveways, parkades and sidewalks? Did you run out of salt during previous and especially last year's salt shortage and spend precious hours hunting for salting and deicing sources? If you said yes to any of these three questions then keep reading because you are about to learn how Superhero Property Maintenance Inc. will .come to your aid providing Salting  and Snow  Removal services during December through March.
Superhero Property Maintenance Inc. (SPM Inc.) is proud to continue protecting our many Vancouver clients this winter season.  Your safety is our number one priority and we commit to providing first class economical winter maintenance services solutions.
Regardless of your responsibility for property maintenance and management as a property manager, landlord or leaseholder – whether it is multiple properties, single residency, apartment rental buildings, stratas, condos and cooperatives, SPM Inc. provides peace of mind- hassle-free transparent snow shoveling and ice control programs that are tailored to suit your specific needs for public safety. Get SPM Inc. in your corner and enjoy the spectacular views that old man winter has to offer from the warmth and comfort of the indoors.
Winter Maintenance Services Vancouver
Did you know Vancouver meteorologists are forecasting another colder winter season reminiscent of 2016/2017 due to La Nina's influence? Whether you require Snow Removal and Salting Services regularly or occasionally Superhero Property Maintenance Inc. guarantees you dependable and reliable attention to details. Do you know that the City of Vancouver expects that even if you are out of town you must make arrangements to have the sidewalk on your property or business cleared for pedestrian traffic?  As soon as the weather temperatures start trending down to less than 4 degrees Celsius Superhero Property Maintenance Inc. will arrive at your Vancouver property or place of business whether you are located in Vancouver's West End, West Side or East Side, in Kitsilano or Kerrisdale, Yaletown or Downtown we guarantee timely salting services and follow up snow removal or de-icing the following morning  prior to 10 a.m. Our Superheroes equipped with shovels, ice-breakers and eco-friendly salting products are onsite keeping your property snow and ice-free one property at a time! City of Vancouver demands that snow and ice is cleared away on every sidewalk before 10 o'clock in the morning and that Street and Traffic Bylaw (section 76) applies 7 days a week.
"REMOVAL OF SNOW OR ICE FROM SIDEWALK 76.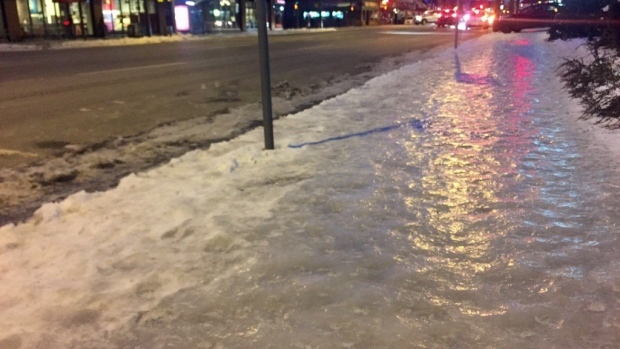 The owner or occupier of any parcel of real property shall, not later than 10:00 a.m. every day, remove snow and ice from any sidewalk adjacent to such parcel for a distance that coincides with the parcel's property line and for the full width of the sidewalk. Section 76 "If an owner or occupier of any parcel of real property fails to remove snow and ice, as required by section 76, the City Engineer may authorize the removal by another person and the costs of such removal shall be at the expense of the owner or occupier as the case may be, and the city may recover such expense by action in a court of competent jurisdiction."
This amount of winter maintenance is a burden for any home or property owner, property manager and business operator. Call Superhero Property Maintenance Inc. at 778-898-6494 to make arrangements for your regular winter maintenance today and relax in the knowledge you have taken care of your civic duty with just one phone call.
Snow Removal Rates vs Potential Fines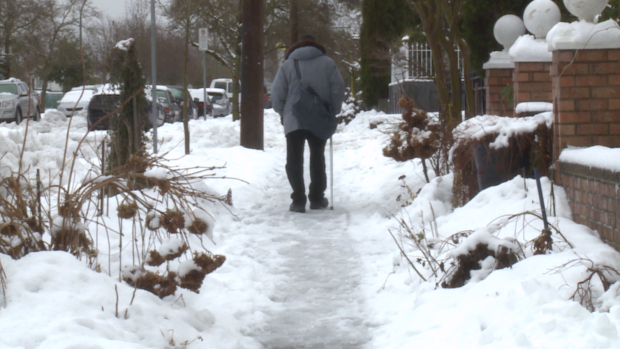 Did you know the city of Vancouver issues fines of $250 per single-family residency each and every time a property owner fails to provide snow removal to that property for public access. This fine for snow removal dramatically increases to between $750 – $2000 for multifamily strata buildings and apartment complexes.  In 2016 and 2017, the City of Vancouver received more than 10,300 complaints to either 3-1-1 or its VanConnect smartphone app from Vancouver residents who reported dangerous snowy and icy sidewalk conditions to Vancouver bylaw enforcers issuing fines to enforce snow removal efforts by property owners and deter slip-fall hazards to our communities pedestrian foot traffic.
When it comes to Snow clearing and ice control the phrase "An ounce of prevention is worth a pound of cure" has never been more adequately put. Your peace of mind and your snow and ice-free environment is very affordable. Superhero Property Maintenance Inc. offers a variety of cost-effective pricing that can be tailored to your needs. Whether you are in Shaughnessy or Strathcona, West Point Grey or West End, Marpole or Mount Pleasant, Coal Harbour or English Bay you can be sure that Superhero Property Maintenance Inc. will provide you with affordable high-quality Snow Removal and Salting Services you can depend upon. SPM Inc. take into consideration the size of the areas to be cleared of snow and ice; salting and de-icing methods required for your walkways and surfaces and access considerations. Just take a moment to give us a call and we will promptly assess your residential and commercial sites snow removal and ice control needs.
Snow and Ice Related Injuries In Vancouver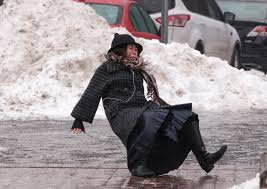 Sprained ankles, broken wrists and fractured hips are unwelcomed injuries and the result of slips and falls during wintertime in Vancouver. These and other serious injuries keep Vancouver's emergency responders busy when both visible and invisible black ice and snow are all around us. Sadly, seniors and frail members of our Vancouver communities are highly at risk for broken bones and head injuries resulting in unwanted hospitalizations and risks of hospital-acquired illnesses and often times serious long-term effects not limited to changes in function and mobility. It isn't unusual for a simple slip on an icy pavement to result in a vulnerable person sustaining an injury that leads to that person having to reconsider housing options or face placement in a nursing home.
Eco-Friendly and Bio-Friendly Salting Alternative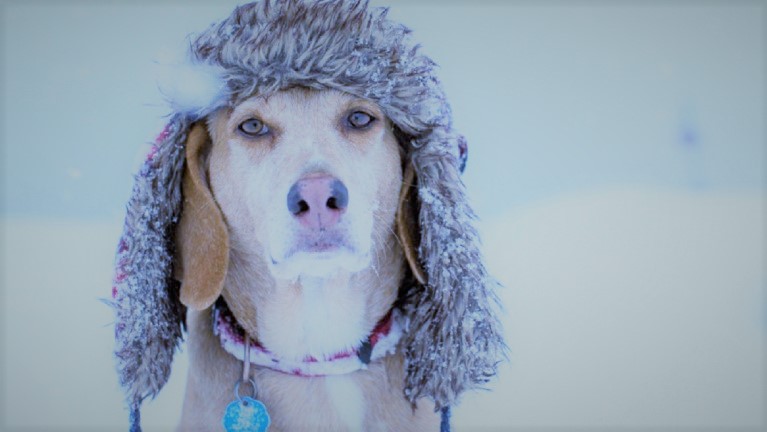 Does your family include pets? As a responsible service provider and environmentally conscious business in Vancouver, we at Superhero Property Maintenance Inc. offer pet-friendly and eco-friendly salt alternatives for your Salting and De-Icing Services. You can trust that our superheroes use only the safest environmentally safe products prior to and during every time we remove snow and pack ice from your walkways and sidewalks. We guarantee it.
Priority Westend Snow Removal and Salting Services
Live or manage multiple properties and strata buildings in Vancouver's west end? Take advantage of our Vancouver city centre promotion this winter where you can receive discounted rates for multi building snow removal and ice control programs simply by adding additional locations in the GVA to your existing account.  As one of North Americas most densely populated cities, Vancouver B.C. has to keep moving and Superhero Property Maintenance Inc. is conveniently based right in the heart of the Vancouver's downtown core to make winter service access for  ice prevention and snow removal dependable to all neighbourhoods including; English Bay, Stanley Park, Davie St Village, Robson St, Coal Habour, Sunset beach, Gastown, Crosstown and Yaletown. Working with new and existing accounts commercial and residential property has never been easier thanks to SPM Inc strategic positioning for service response snow and ice clearing to the downtown city centre.
Contact Us to Discuss your Winter Service Needs